Dennis J. Little
Managing Partner
As one of the founders of Stephens Little Superior Inc., this native New Zealander provides a strategic vision for the company and participates as a very active member in the search and recruitment process. With an MBA in finance and a professional CPA equivalent, Mr. Little previously worked in public accounting and held financial management positions with companies predominately in the manufacturing industry.
Relying on his knowledge and insight gained through his experience, Mr. Little understands the needs of his clients and candidates. Through his leadership, the company maintains a focus on strong ethics, delivering quality service and the knowledge that relationships developed are the key to continued success, making Stephens Little Superior one of the leading boutique firms.
"Being in this industry, we have the opportunity to impact the lives of those with whom we are associated with. This can be both exciting and rewarding. I had a fantastic mentor in Bob Trost, and his passion for the business has made it easy for me to pass the same on to others."
When Lynne is not recruiting and connecting with people in Dallas she is eating healthy, reading books on health, or traveling the world in hunt of the perfect healthy food. She also loves whales and has been up close in Maui. A lover of wine (we think it's healthy) and mother of two sports-playing young men, she likes hockey and basketball.
Her business talents started at a young age, and she shares her company with her Aggie husband Cliff. They met at Aggie land when Lynne was cheering for Texas Tech. Grateful for an amazing group of friends, Lynne gives back and is on the board of Women With Promise supporting young women in Collin County and is a big supporter of DallasHR where she has served on the board for ten years and was President of DallasHR in 2015. Ask Lynne to connect because she surrounds herself with fun people and is very passionate about her job. She is able to help her clients, and she caters her approach to each individual person.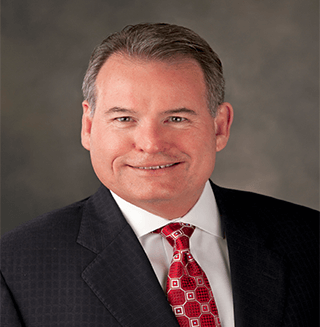 Since 2003, in partnership with his wife Lynne Stewart have created and acquired multiple Search Consulting and Staffing firms among them SUPERIORHIRE (formerly Superior Search & Staffing, Ltd) and Stephens Little Superior. For almost 30 years Clifford has been starting and building companies that provide full service staffing and professional search to corporate America in the Dallas market. We wanted to be known for and deliver a new and more professional level of service to not only the clients we serve but also the potential new employees we recruit for them.
We feel that we accomplish that year after year and are very proud of being recognized and named to Inavero's Best of StaffingTM list for 8 consecutive years. The award presented in partnership with CareerBuilder and the American Staffing Association, provides the only statistically valid, objective, service quality benchmark in the staffing industry and honors firms that deliver exceptional client service. We never wanted to be the largest recruiting and staffing company in the market, "we wanted to be known as the best" at helping our clients find the talent they needed to grow and expand their companies. After graduating from Texas A&M University in 1978 with a B.S. in Marketing and Economics, Cliff began a ten- year career in the cosmetic industry and opened sales territories for Halston Fragrances, Aramis, and Orlane Cosmetics. Lessons learned in the high end cosmetic industry helped to shape and formulate many of the service and support deliverables that SUPERIORHIRE is known for. Cliff then helped to develop several successful community-banking commercial and retail loan products for Banking Solutions, Inc; including FundsXpress, the first internet banking product for community banks and the highly successful and profitable CashFlow Manager product.